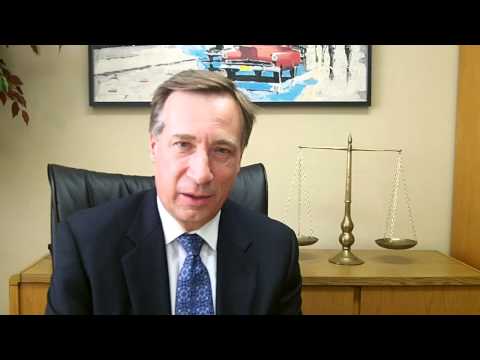 Minnesota SSDI
If you have acquired a disability on the job or through other means that has prevented you from being able to work and bring in a living wage, then you may qualify for disability benefits.
There are a number of benefits that you may qualify for. There are Workers' Compensation benefits, Social Security Disability Income, and Supplemental Security Income. Each of these are designed to help disabled individuals live from day-to-day financially. To find out if you may qualify, your Minnesota Social Security Disability attorney can help you.
Social Security Disability Insurance is a benefit that you earn when you and your employers have paid into the Social Security system. This program is set up to protect the employed who are unable to work due to disability. If you are unable to work, then you have earned your right to acquire SSDI benefits.
However, the SSDI system is a complex one and it can involve hearings with multiple appeals. Many of the applications are initially denied to then be approved later. The Social Security Disability Law Center is experienced in helping the injured and disabled gain the benefits that they are entitled to. Your case is handled with great care and we work to make sure that your disability is documented so that SSA requirements are met.
Minnesota SSI
SSI disability benefits are paid monthly to the disabled person by the Social Security Administration to help offset the cost of living. SSI provides the money needed for basic needs. It is also used for those individuals that are 65 and older with very little or no income. General tax revenues fund this program, so it is not funded from Social Security. So when people don't qualify for SSDI, they may qualify for SSI.
The amount of benefits depends upon a person's living arrangements and their income. Monthly payments one through three are based upon the income of the first month. SSA will send a letter to recipients when the amount of the payment changes. They can change based upon the other income that a person brings in.
Workers' Compensation
Workers' Compensation is disability income that is received by someone who has been disabled on the job. Individuals can have a lot of trouble receiving this income, but the Social Security Disability Law Center knows how to help individuals receive the compensation that they are entitled to. Unfortunately, workers receive a lot of resistance when it comes to receiving this income, even if they have a doctor determine that their injuries are work-related.
These cases are those that require the assistance of a competent and aggressive social security disability lawyer for the fact that, while employers acquire Workers' Compensation insurance, they don't want to pay up. With the right attorney, they will.
Contact A Minnesota Social Security Disability Lawyer
The Social Security Disability Law Center has helped many people receive the disability income that they deserve. When a claim is denied, we try can try again through appeals and work hard to ensure that income is awarded. To learn more about how we can help you, call us at 651-789-4441 or fill out our contact form to schedule your free consultation.